Sam Lippman, President and Founder of Lippman Connects, has more than three decades of hands-on experience producing exhibitions and conventions.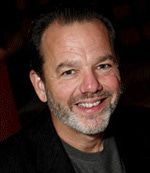 Prior to starting Lippman Connects, Sam produced international exhibitions (CES, GRAPH EXPO and PRINT) and conventions (National Computer Conference).
Lippman Connects owns and produces Exhibition and Convention Executives Forum (ECEF), Attendee Acquisition Roundtable (AAR) Exhibit Sales Roundtable (ESR), Large Show Roundtable (LSR), Midsize Show Roundtable (MSR), and Digital Summit. Sam is a certified facilitator, expertly keeping every Lippman Connects experience on topic and on time.

Sam is often quoted by the media. He is an active member of the International Association of Exhibition and Events (IAEE), Professional Convention Management Association (PCMA), and the Society of Independent Show Organizers (SISO). Sam is an ardent advocate for information sharing and continuous professional development in the exhibition industry and was presented an IAEE Merit Award for his contributions.

Review the complete list of Sam Lippman's writings and presentations.