13 Jan 2020
ECEF 2020 Announces Program Speakers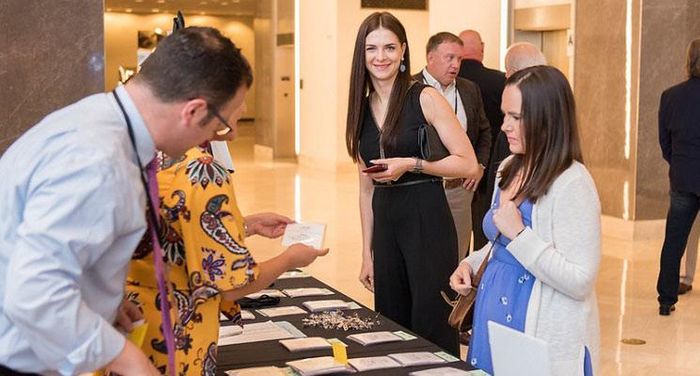 The 2020 Exhibition and Convention Executives Forum (ECEF), taking place May 27 in Washington, D.C., includes six presentations featuring nine executives from associations and independent organizers.
A seventh presentation on a late-breaking topic will be announced in a few weeks at lippmanconnects.com/ecef. The third annual TechDemo and reception immediately follows the presentations.
"This year's program explores fresh ways to communicate, collaborate and prosper," says Sam Lippman, president of Lippman Connects, producer of ECEF. "When associations and independents, global giants and ambitious start-ups, annual events and 24/365 media outlets interact, they discover strategies for staying relevant."
Preliminary program for ECEF:
· Opening Keynote: Focusing on Dreams Not Concrete—Chet Burchett, CEO, Reed Exhibitions.
· 5 Key Data Points in 5 Minutes: 2020 ECEF Pulse Summary—Sam Lippman, President, Lippman Connects.
· Transforming the Customer Experience—Barbara Grobicki, Chief Alliance & Foundation Officer, American Marketing Association (AMA) and Jennifer Severns, Chief Experience Officer, AMA.
· Zero to 60 in 6 Months—Linda Jo Thornberg, President and Owner, The Pittsburgh Business Show.
· Changing an Entire Industry—Ford Bowers, President and CEO, Specialty Graphic Imaging Association (SGIA); Dave Leskusky, President, NAPCO Media; James Martin, Executive Vice President, SGIA.
· Closing Keynote: Innovation with a Brand TWIST—Julie Cottineau, Founder and CEO, BrandTwist, previously of Virgin.
· TechDemo & Reception—14 event-ready technologies in a relaxed setting.
Lippman Connects produces information-sharing and networking opportunities for exhibition and convention industry executives, managers and professionals. For more info, visit www.lippmanconnects.com.