30 Aug 2018
Reports of Exhibit Sales Revenue Growth Hits Four-Year High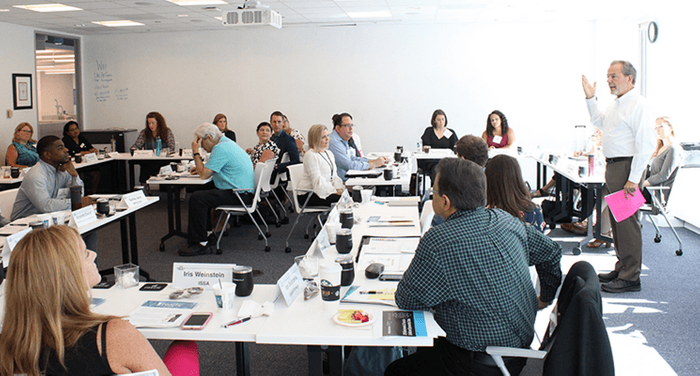 A record 72 percent of responding event organizers reported a rise in exhibit space sales revenue from their most recent event. This tops a trend of strong space sales revenue performances over the previous four-year period. This is one of the major findings in "2018 Benchmarks & Trends in Exhibit and Sponsorship Sales," conducted in conjunction with Exhibit Sales Roundtable.
Only 15 percent saw a decline in exhibit sales revenue, and 13 percent reported no change. Nearly half (47 percent) of respondents attributed the growth to a more aggressive sales effort.
In a parallel finding, two out of three (66 percent) reported a rise in sponsorship revenues from their most recent event, topping a three-year growth trend. Only 8 percent report declining revenue, and 20 percent report no change. Consistent with previous years' findings, new offerings is the reason cited most frequently for sponsorship revenue growth.
"The rising level of professionalism among event sales professionals is paying steep dividends for organizers making the investment," says Sam Lippman, (pictured right and above) president of Lippman Connects.
The research is conducted annually by Lippman Connects, Freeman and Trade Show Executive. Lippman Connects is the producer of ESR. A two-page executive summary of the study is available for download while the full 31-page study is complimentary to ESR clients or $345 from Lippman Connects.
Lippman Connects produces and facilitates information-sharing and networking opportunities for exhibition and convention industry professionals. Events include Exhibition & Convention Executives Forum, Attendee Acquisition Roundtable, Exhibit Sales Roundtable and Large Show Roundtable. For more info, visit lippmanconnects.com.