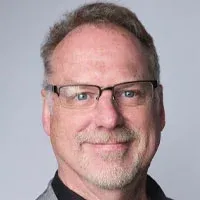 Brad Sousa
Chief Technology Officer
,
AVI Systems
Brad Sousa is chief technology officer at AVI Systems. Brad joined AVI Systems in 2008 as regional vice president of the West Coast. Since then, he went on to head the Enterprise Technologies Group.
He has over 20 years of experience in audiovisual and network systems implementation, primarily with enterprise-based systems in health care, education, global corporations and the Department of Defense. Sousa leads a team of practice managers, technology leaders and enterprise architects to strategically position AVI's lines of business.
Prior to joining AVI, Sousa had been the chief technology officer and vice president of sales and marketing for Integrated Media Systems, the national director of digital media for MCSi, and the COO managing director for Icon Networks. Sousa has been a consistent voice of technical leadership in audiovisual, unified communications and digital media.