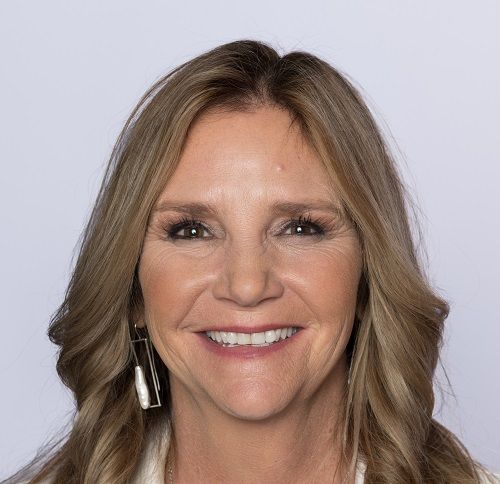 Courtney Muller
Chief Corporate Development Officer
,
Connectiv Holdings
Courtney is currently the President of Manifest, a global event focusing on innovation and how technology is transforming the supply chain. Courtney leads the Manifest team and drives all strategic partnerships for the event. Manifest is owned by Connectiv, where Courtney also serves as Chief Corporate Development Officer. Connectiv is a live events studio that creates next generation, experiential, innovative events across a number of industries.
Recently Courtney worked for Clarion Events North America where she was Chief Corporate Development and Strategy Officer. In her role she was responsible for acquisitions, new business, partnerships and commercial development for Clarion North America. Courtney also oversaw two acquisitions, InsureTech Connect and The National Grocer's Association Show. During her 4 year tenure the North American Division of Clarion grew by 4 times, putting them on the map of the leading event organizers in the U.S.
Prior to Clarion Events, Courtney was Executive Vice President for Urban Expositions where she oversaw the team and portfolio of almost 35 events. Clarion Events bought Urban in 2016 and Courtney continued on to help build the North American division of Clarion.
Courtney has 31 years of trade show and event experience which includes a 20 year career at Reed Exhibitions where she rose to the role of Senior Vice President overseeing a portfolio of 10 industry leading events in five sectors, including multiple Trade Show 200 events (Global Gaming Expo Las Vegas and Macau, The Vision Expos, Interphex and BookExpo America as well as New York Restaurant, Florida Restaurant & Lodging and California Restaurant events). She also oversaw the sponsorship revenue team as well as the conference teams for all U.S. Reed events.
Muller is recognized for building strong relationships with association partners and customers. Over her career she has worked with The American Booksellers Association, The American Gaming Association, The Vision Council, The New York State Restaurant Association and the National Indian Gaming Association and the National Grocer's Association. Courtney's creative approaches to growing business are exemplified by her strong leadership and team building skills.
Throughout her career Courtney has developed award-winning teams that grow businesses, deliver results and create meaningful and lasting relationships with the partners, customers and industries they serve. Her teams have won multiple corporate and industry excellence awards including Fastest 50 honors.
Courtney was named as a "Great Woman in Gaming" by Casino Enterprise Management Magazine in 2006. She was also featured on the cover of Trade Show Executive in 2012 as an industry leader. In 2019 Courtney was named one of the 500 most important people in events by BizBash. She has worked as head of the International Committee for IAEE and is a previous board member of SISO (Society of Independent Show Organizers).
Notably, Muller was one of the leaders that created SISO Women, she was the first Chair of SISO Women and a driving force for this group that is still active and growing today. Courtney is currently an ambassador for CEOX, an organization that helps elevate women into CEO and board roles. She is recognized as a champion for women in the trade show and events industry and works to elevate, sponsor and mentor women at every level of the industry.