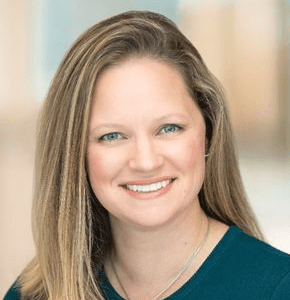 Ellen Davis
Executive Vice President, Business Strategy and Industry Engagement
,
U.S. Travel Association
In her role as Executive Vice President, Business Strategy and Industry Engagement, Ellen Davis is responsible for uniting the travel industry's stakeholders, strengthening the association's value to members and driving organizational growth through events and other initiatives.
Davis has more than 20 years of association experience uniting stakeholders, diversifying value propositions and creating thoughtful growth strategies. She joined U.S. Travel from the Consumer Brands Association, where she built a strong community of industry CEOs, substantially grew membership and created new educational offerings – efforts which drove a 50% increase in revenue in three years.
Prior to joining Consumer Brands, Davis held positions spanning public affairs, communications, research and events at the National Retail Federation (NRF), culminating as President of the NRF Foundation, NRF's philanthropic arm. In that role, Davis conceptualized and launched the NRF Foundation Honors, which raised $15 million in five years to fund the foundation's efforts, and led the launch of RISE Up, the NRF Foundation's training and credentialing program that helps people secure jobs in retail and advance into meaningful careers. She is also well-known for her role in defining the official kickoff to the online holiday shopping season as "Cyber Monday," and has appeared frequently on broadcast news programs including Fox News, CNBC, CNN and ABC News.
Prior to NRF, Davis served as a managing associate with Chlopak, Leonard, Schechter & Associates and an assistant project manager with JC Dolan & Associates.
Davis holds a bachelor's degree in communications from Millikin University and an executive MBA from the Georgetown University McDonough School of Business. She serves on the board of directors of Soles4Souls, an acclaimed philanthropy that turns unwanted shoes and clothing into opportunity by providing relief, creating jobs and empowering people to break the cycle of poverty. Davis lives with her husband and two boys in Arlington, Virginia.