18 Jun 2020
LIPPMAN CONNECTS INDUSTRY PEERS WITH NEW VIRTUAL INFORMATION-SHARING EXPERIENCES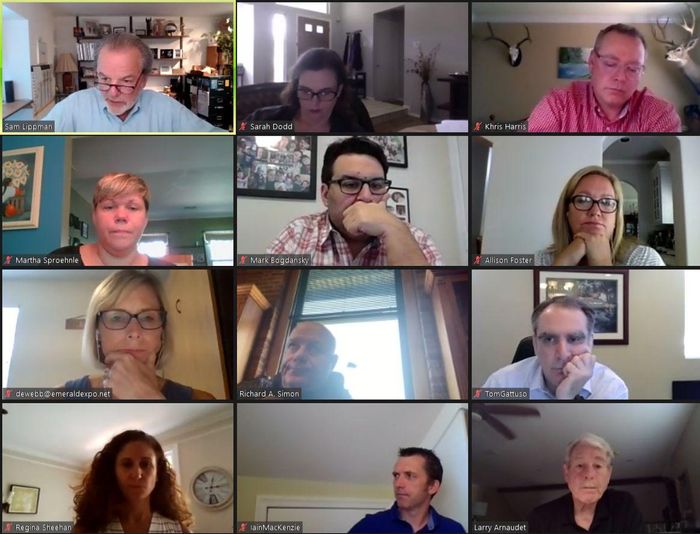 Lippman Connects recently sold out the first of its new Digital Summits, which were created to facilitate the peer-to-peer exchange of information among event professionals in a virtual setting. Sam Lippman, president of Lippman Connects, organized and facilitated the event, which was capped at 15 exhibition and convention professionals.
At the first Digital Summit on May 29, participants looked at the topic of how the COVID-19 pandemic has affected meetings and events, and highlighted what some of the next steps might be for the industry. According to Lippman, the event professionals taking part said that the short-term situation is the worst the events industry has ever seen.
Advice that came out of the discussion included the fact that planners shouldn't focus on when venues and facilities will reopen as much as when customers are ready to meet again. Participants reported that while some customers are waiting for a safer event experience, others are waiting for improved economic conditions.
Participants also discussed how the Global Biorisk Advisory Council (GBAC) Star Certification program is gaining strong support from the industry. Early adopters of the certification program have included hotel chains and convention centers.
Also coming out of the discussion was the fact that while a hub-and-spoke event strategy (creating smaller events in multiple cities that are then connected to an organization's main event in real time via technology) might work for some industries, it was not practical for others. Additionally, planners were advised to exercise caution in using language that implies safety guarantees to avoid incurring liability for any pandemic-related issues.
More virtual information-sharing experiences are on deck from Lippman Connects. "Organizers have been telling us that the exchange of information has never been more important," said Lippman.
Upcoming 90-minute Digital Summits, which are all scheduled for 2:00-3:30 p.m. EDT, will cover the following topics, which were determined based on a survey of previous attendees of Lippman Connects' Exhibition and Convention Executives Forum and Large Show Roundtables:
June 12: Safety is Job One
June 26: Format and Platform Decisions
July 10: Pricing and Profit Models
July 24: Bringing Back Exhibitors and Sponsors
Aug. 7: Re-inventing Attendee Acquisition
Two additional events will be the repositioning of events originally scheduled to be face to face: the Exhibition Sales Roundtable and the Attendee Acquisition Roundtable, which will be held on June 25 and June 30, respectively.
"Pivoting our events to virtual allows executives, managers, marketers and sales professionals to share up-to-the-minute information in real time from the safety of a home or office," said Lippman.
For more information or to register for any of these events by Lippman Connects, go here.