Sam Lippman, President and Founder of Lippman Connects, has more than 35 years of hands-on experience producing exhibitions and conventions.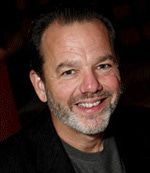 Prior to starting Lippman Connects, he produced international exhibitions (CES, GRAPH EXPO and PRINT) and conventions (National Computer Conference).
In addition to producing and facilitating Exhibition and Convention Executives Forum (ECEF), the Large Show Roundtable (LSR), the Attendee Acquisition Roundtable (AAR) and the Exhibit Sales Roundtable (ESR), Sam is a leading provider of meeting facilitation and consulting services to associations and event organizers.

Sam is also a sought-after speaker and moderator, and is often quoted by the media. He is an active member of the International Association of Exhibition and Events (IAEE), Professional Convention Management Association (PCMA), and the Society of Independent Show Organizers (SISO). Sam is a proponent of better education for the exhibition industry, and was presented an IAEE Merit Award for his contributions.

Review the complete list of Sam Lippman's writings and presentations.